Blunt Force Trauma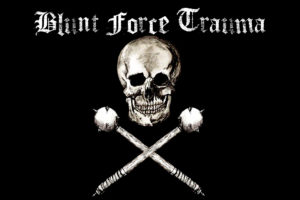 In 2007 Matt met up with Travis to get a Metal band started. Travis had a friend Jared to play the bass so all that was needed was a drummer. They met up with Darkness (Derrick), took the name "Blunt Force Trauma", then started playing shows. In 2009 the band decided to move from Garden City, KS to Salina, KS. More music was written and demos recorded and only physical copies were released.
Screams of Kroenen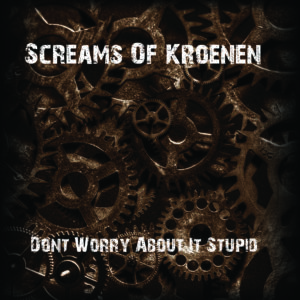 In 2011 "BFT" decided to become "Sok" to make it easier to find us online and have a more unique name as there were plenty of "Blunt Force Trauma" bands out there. In 2013 we released a full length Album "Don't Worry About it Stupid" and released it digitally. At the end of 2015 the band decided to take a break and go their separate ways. In December 2017 we reunited for a single benefit show.
Mid 2019 we decided to get the ball rolling again for new music and shows. During this time Jared was unable to continue with the band due to new family members and other music related responsibilities. Adam then joined the band on Bass. The pandemic ended up slowing things down substantially and we took our time writing new music. After much thought and debate we decided it was time to change our band name again. With the maturity we have learned as musicians and as adults steering away from a "badass villain" to something we can stand behind a bit more firm. "Reform In Ruin" can take multiple meanings and one right now is focused on a more "keep trying even though everything else has fell apart" mentality.
Darkness unfortunately was unable to continue with the band so Shawn took his place as drummer.
March 14, 2021 we released our Self-titled EP. Many concerts were played including opening for Hemlock and many local area bands.  Limited supplies of merchandise was created and sold at concerts including shirts, hats, beer koozies, stickers, and keychains. Matt and Darkness organized Merry Mayhem, a toy drive concert in December with great success. With a decent year behind us we are now writing new music while preparing for more gigs in 2022.